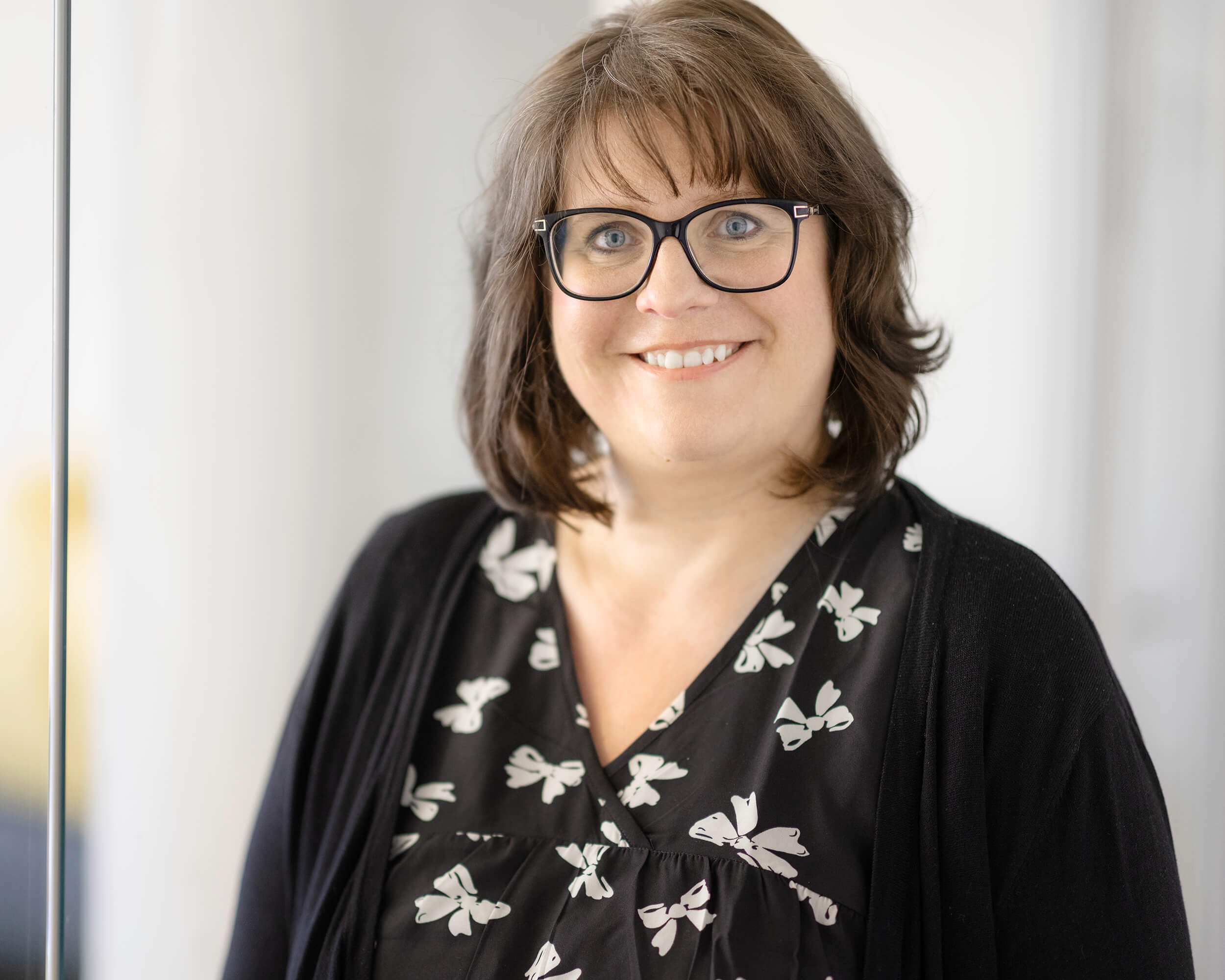 FEMALE TALENT
Mandy Weitkus
"I would like to tell other women that they don't have to choose between family and career. I don't want to claim that it's easy, but if you want to, you can manage both."
How did you get your position as Payroll Manager at DCSO? 
I studied English and biology to become a teacher. But as a teacher, I quickly realized that I really didn't want to work with children, but with adults. I then looked at various jobs and wanted to become an air traffic controller, among other things, but my eyes were too bad for that. I was also interested in becoming a logistics clerk, but I didn't get an apprenticeship. At that time I was 30 years old and already had two children. On the advice of the Federal Employment Agency, I finally retrained as a tax clerk. It turned out to be the right decision. At my previous employer in HR, I was then made aware of DCSO by a current colleague. What I do now at DCSO is exactly what fulfills me. I couldn't have said that about myself back then as a teacher. 
What school subject do you think should be on the timetable? 
I would like it if there were a subject for manners and respect for other people. I even believe that this already exists in Northern Europe. As a teacher, I have seen for myself that very few children know how to treat each other with respect these days. It starts with greetings and doesn't end with please and thank you. I think that children should definitely be taught more about this in school. That's exactly what I think is still missing here in Germany. 
What would you like to pass on to other women? 
I would like to tell other women that they don't have to choose between family and career. I don't want to claim that it's easy, but if you want to, you can manage both. For me, that also means staying on the ball and doing your thing. Of course, you can also take advice from others. But it's important not to always let others tell you what to do. I'm the best example of how you can reconcile family and career. I think it would be a shame having to say later, "If only I'd had a family, or if only I'd taken that job. 
Today: Payroll Manager at DCSO

Former teacher of English and biology
Kornelia Zaleska

Head of Cyber Defense Services

Tatjana Kunz

Head of Software Development

Nathalie Thomsen

Marketing Manager

There are many more great women to meet with us!