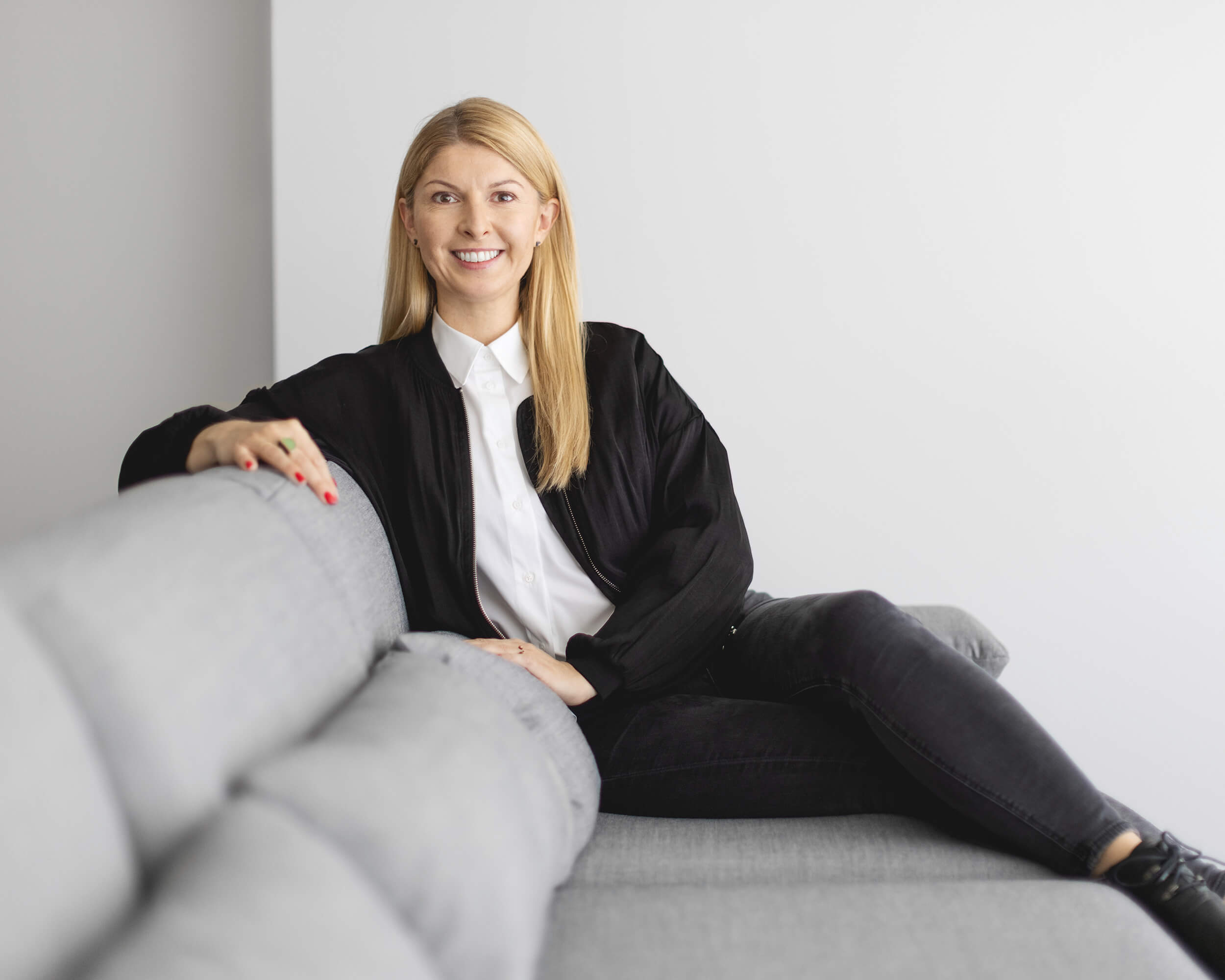 FEMALE TALENT
Kornelia Zaleska
"As women, we are allowed to stand by being successful without trying to take on characteristics we associate with men."
Looking back, what was an important decision in your professional career? 
I originally studied political science and wanted to be a diplomat or work for the authorities. I had a dream of being a spy. That's where my curiosity to investigate and uncover criminal machinations comes from. I did internships in the Bundestag and worked for an MEP in the European Parliament for a year. But there I only felt like a mini-mini-cog that can't move anything and can actually be replaced quickly. I preferred to work with people who saw added value in what I was doing. I wanted to help others, even if it was a small contribution. And I wanted to help create a product or service where my ideas would be appreciated. I need success stories like that for myself. That's why, despite various internships, I decided against the political life. I find the corporate world much more exciting in that sense. 
In what area have you changed your mind over the years? 
On the subject of perfectionism. I have found that I can also be satisfied with 80 percent. And that I have to learn to delegate tasks and ask for help. That doesn't mean I'm showing weakness, but actually strength. This realization has calmed me down. Sometimes, however, I still demand far too much of myself in order to prove something to myself and others. Then I ask myself at what cost am I doing this, in other words, is my hard work really the deciding factor at the end of the day or the nuance that makes a difference. It is better to assess what is really important and what is less important. Also, as a mom, I learned to organize and prioritize. I've always known that I'm resilient, but I'm allowed to put on the brakes a little bit. And that helps to prioritize things a little differently. I always thought with a baby, I'd have to pass out on a lot of things. And surprise, surprise: you can still do it. I just have to be willing to prioritize differently so that I'm in tune with myself and I can still meet the demands that life, family and workplace on me. 
What would you like to pass on to other women? 
I would like to tell other women that they can dare to be themselves. As women, we are allowed to be successful without trying to take on qualities that we associate with men. We should trust in our qualities and characteristics as women. Yet, of course, we are allowed to ask for help. The perceived weakness of asking for help actually makes us strong. Because many men don't dare to do exactly that. And we should maintain our femininity in all situations. We should blow dry our hair and put on makeup instead of putting on a man mask and blending in. I'm a blonde woman who wears makeup and paints her nails, and I don't want to pretend. I'm here in my position because I have something in mind. I have many talents that lead to where I am. That I can move what I can move. That my character strengths, my charisma and my commitment have led to me moving forward. That I am successful in what I do. That I keep a clear head even in stressful situations. That I can finish things – and do so calmly. We should all be able to show our individual strengths as women.   
Today:
Head of Cyber Defense Services at DCSO

Studies of social and political sciences and internships in the Bundestag and the European Parliament
Diana Dumbrava

SOC Analyst & Diversity Officer

Nathalie Thomsen

Marketing Manager

Mandy Weitkus

Payroll Manager

There are many more great women to meet with us!