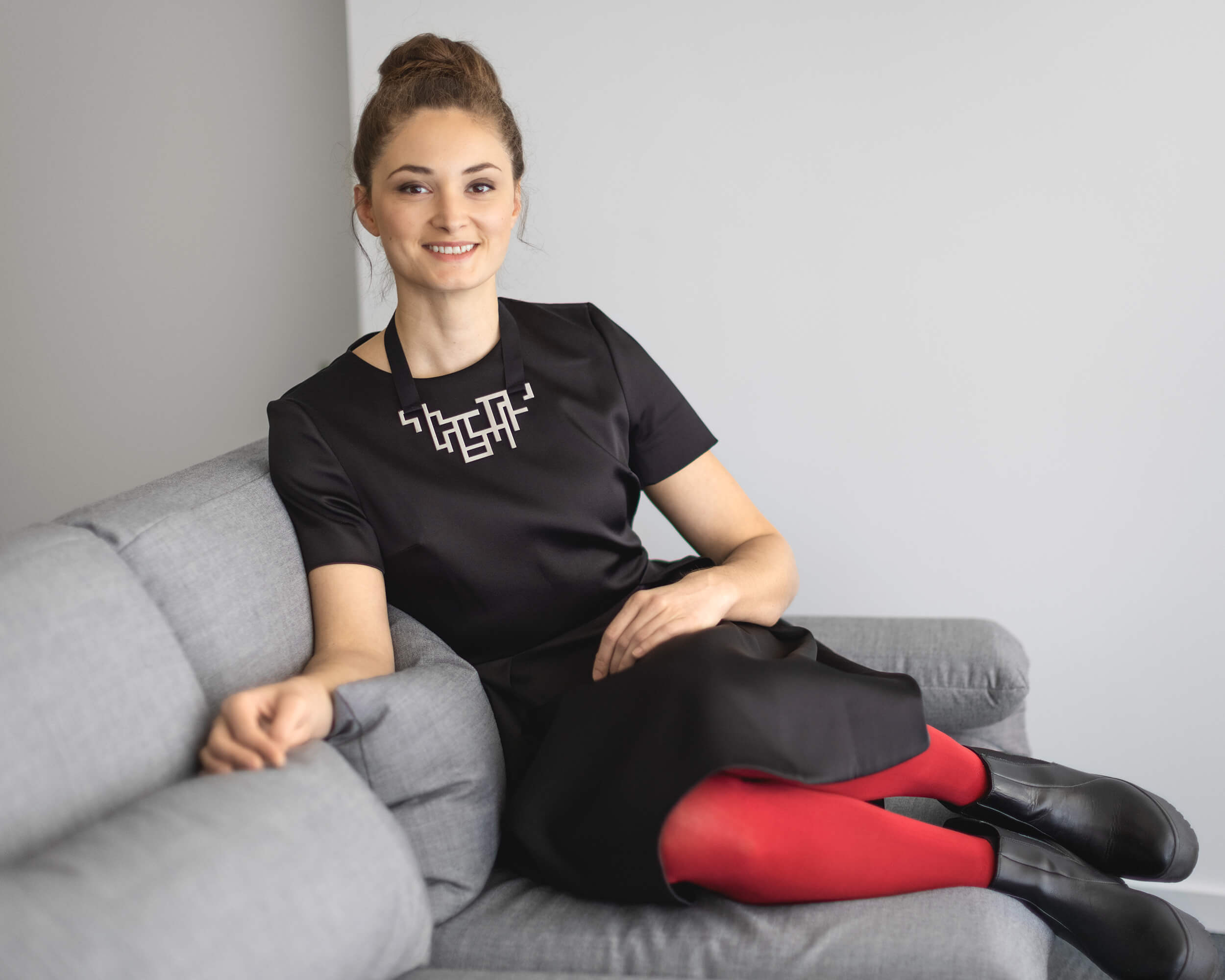 FEMALE TALENT
Eliza Danila
"We as women should have more confidence to value our accomplishments. So many women are self-critical out of politeness or modesty and take their successes for granted. Let's change that!"
What has been the best decision in your career so far? 
Studying computer science as a second degree was definitely the best decision. I originally studied political science and worked for two and a half years in a company that tackles white-collar crime. However, working in this field seemed to me to involve a lot of compromises. I was often taught that I absolutely had to turn my weaknesses into strengths in order to become successful. This focus on the negative made me feel very insecure. At DCSO, I realized that in our industry, no one cares about my weaknesses and that my strengths are valued much more.  
What have you been able to take away for yourself from your work at DCSO so far? 
Before I came to DCSO, I thought I wasn't good enough. For example, my weakness is giving presentations. But at DCSO, I have received a lot of recognition for my work. This has changed my self-perception for the better. Working at the DCSO is super fun for me. Despite the home office, our communication works very well. The occasional joke is cracked on Slack, which makes everyday life more relaxed. The team sticks together, everyone is very helpful and our boss always stands up for us. From the beginning, my opinion was just as important and my knowledge was valued just as much as the seniors'. This has taught me that I don't need to compare myself because we all have different starting conditions. Since I realized that, I'm much more relaxed and satisfied. And that's exactly what I strive for in my life. 
What can other people learn from you? 
I have seen from experience that many men tend to overestimate their performance, while many women tend to underestimate their performance. Men are self-confident about their performance. Women, on the other hand, are often self-critical, dissatisfied, and look for fault in themselves when they have the same performance. I have decided for myself that I don't want that. I also want to recognize my own performance and not be too critical of myself. We women should have more confidence to value our achievements. So many women are self-critical out of politeness or modesty and take their successes for granted. Let's change that! 
Today:
Lead Analyst Internet Exposure Monitoring

First degree:
Political science
Second degree: Computer science
Kornelia Zaleska

Head of Cyber Defense Services

Diana Dumbrava

SOC Analyst & Diversity Officer

Anne Friedrich

Purchasing & Supplier Management

There are many more great women to meet with us!