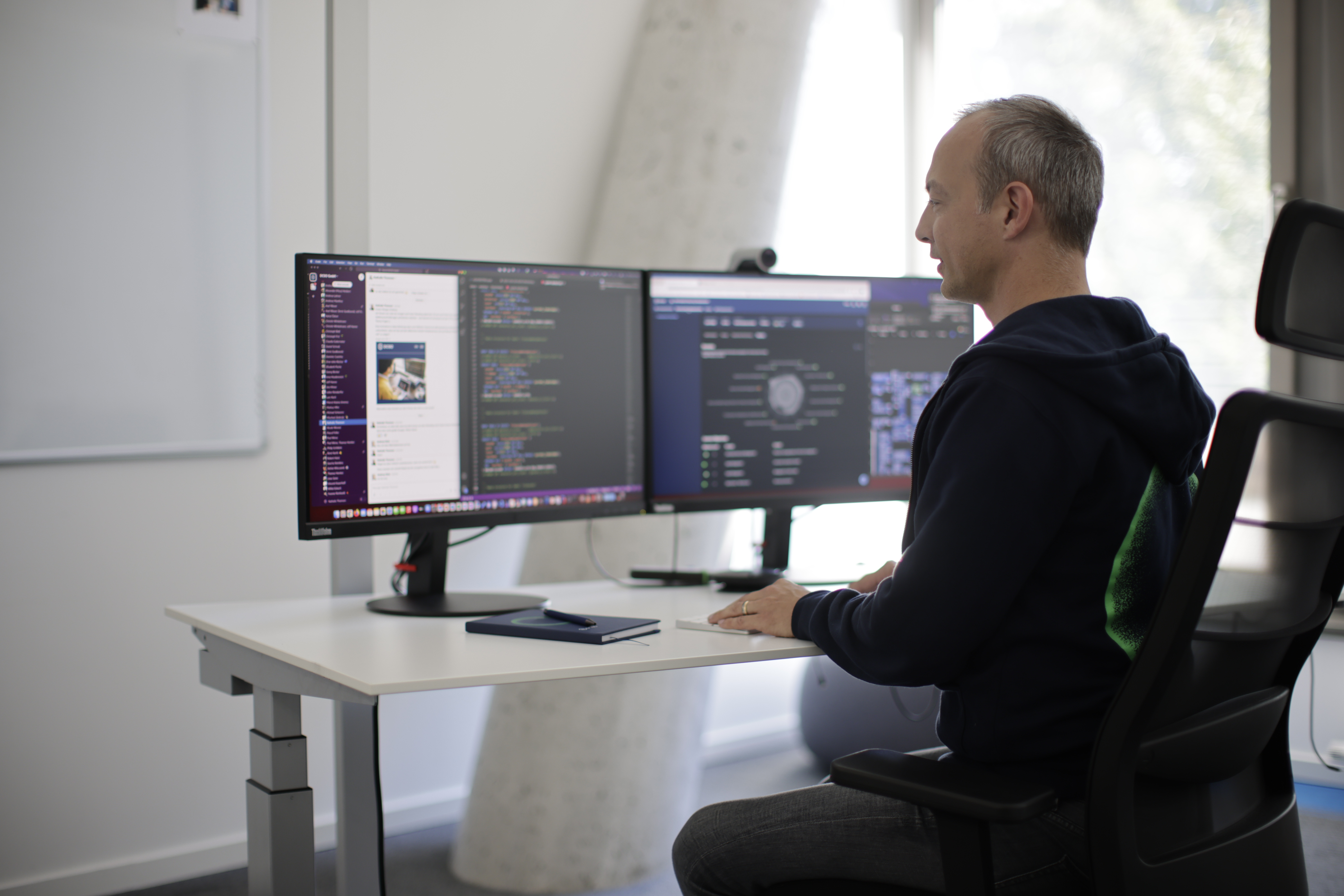 Defend (Services)
Senior Product Manager for Cyber Security Services (f/m/d)
We are committed to equal opportunities and diversity. We therefore welcome all applications - regardless of nationality, religion/worldview, ethnicity and social origin, age, and sexual orientation and identity.
The Job
Does that get you up in the morning?
Active design and further development of our portfolio and ownership for product roadmaps in the area of cyber defence; feature selection and prioritisation
Regular exchange with our existing customers in the DAX environment as well as medium-sized companies and new interested parties in order to promote sustainable market success and continuous improvement of our services and products
Close cooperation with the product owners in the area of software engineering
Varied coordination with external and internal stakeholders on a business and technical level, from requirements analysis to market launch
Independent preparation and implementation of presentations and workshops
Participation in the development of sales material and product demos
Skills
What we're looking for*
Strong experience in trends and developments in the IT security market segment (desirable: Security Operations Center as a Service, Managed Detection and Response (MDR) for Network & Endpoint (NDR, EDR).
Experience with product management, product development and roadmaps (desirable in the area of Managed Security Services)
Willingness to shape, innovative spirit and implementation strength for the expansion of products, services in the area of cyber security
Strong personality who can convincingly represent our services and products to customers, industry associations, shareholders, etc. as well as within the company to employees and management
Strong ability to explain technical issues in a way that is appropriate for the target audience
Enjoys dealing with customers
Constructive and solution-oriented attitude, critical questioning and high decision-making affinity
*Courage to leave a gap: You don't meet our requirements completely? We are still looking forward to your application!
We would like to increase the number of women in areas where they are underrepresented and are therefore particularly happy to receive applications from women. BIPOCs and people from the LGBTQIA+ community as well as people with a migration background are also strongly encouraged to apply. Applications from severely disabled people will be given preferential consideration in the context of equal suitability.
BENEFITS
Best Place to Work
Culture

International team
Company events
Close team atmosphere
Culture of trust
Openness and transparency

Modern Work Environment

Trust-based flex time
Remote work
Part-time schedules
Ergonomic office equipment
Accessibility
"Bring-your-dog"
Sabbaticals

Feel good

Fruit and vegetables
Diverse selection of drinks
Daily food allowance
Health care
Subsidy Urban Sports Club
Language courses with Babbel
voiio - Employee Wellbeing Plattform

Financials

Market-competitive salary
30 days of vacation
Closed on 24th and 31st December
Employer-funded pension
Continuing education and conferences
Holiday-subsidy voluntary service
Subsidy BusinessBike
Subsidy "Deutschlandticket Job"
Shopping discount via Corporate Benefits
The Job
Apply now. And the Mission begins.